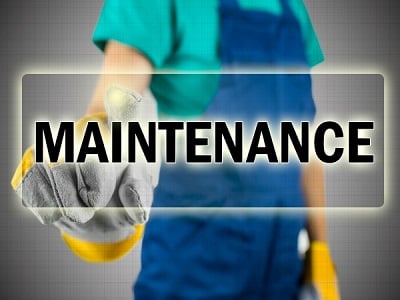 Commercial HVAC Maintenance Items for the Start of Spring 2020
Spring is a critical time for commercial HVAC maintenance for a number of reasons. As today is the Spring Equinox, the first official day of Spring 2018, it's important to understand what's required of commercial HVAC systems come Spring.
In the Spring, pollens, molds, and viruses start to become a serious issue. Spring is allergy season and being exposed to these allergens can cause serious discomfort or even illness for those with allergies. Indoor air quality is vitally important in the Spring, and, fortunately, it's entirely attainable for anyone willing to put in the effort.
Most Important Commercial HVAC Maintenance Items for Spring
Ideally, every Spring a building will request a comprehensive review of all the HVAC systems. The non-stop, daily use of your commercial heating and cooling system causes build-up over time of contaminants including dust particles, bacteria, and allergens. Out of all the possible maintenance items, duct cleaning or sealing and an indoor air quality assessment are two of the most important tasks.
An indoor air quality assessment is the first step to identifying underlying issues for indoor air quality. Commercial HVAC experts can identify any source of indoor air pollution coming from your HVAC system and propose a remedy for the situation. Without understanding what's causing poor indoor air quality, you can't achieve good indoor air quality.
As for duct cleaning and sealing, ducts naturally collect dust and debris, including molds and pollens. Cleaning ducts prevents these potentially dangerous allergens from polluting indoor air. Sealing ducts as needed improves energy efficiency while helping prevent further indoor air pollution.
Benefits of Good Indoor Air Quality
Studies show that good indoor air quality, along with proper temperatures and humidity, reduce illness and sick days while increasing employee productivity and happiness in the workplace. Tenants have a vested interest in good indoor air quality, which means building owners and facility managers should too.
Proper indoor air quality even helps acquire new tenants through referrals from happy tenants, who are more easily retained in the first place if their work or living environment is satisfactory.
Striving towards great indoor air quality makes good business sense. There are many different benefits of good indoor air quality, but the bottom line benefits are some of the most appealing.
Spring is the most important time for duct cleaning and sealing, as well as indoor air quality assessments. With harmful allergens and other pollutants starting to become a serious issue, now is the time to complete your Spring commercial HVAC maintenance items.